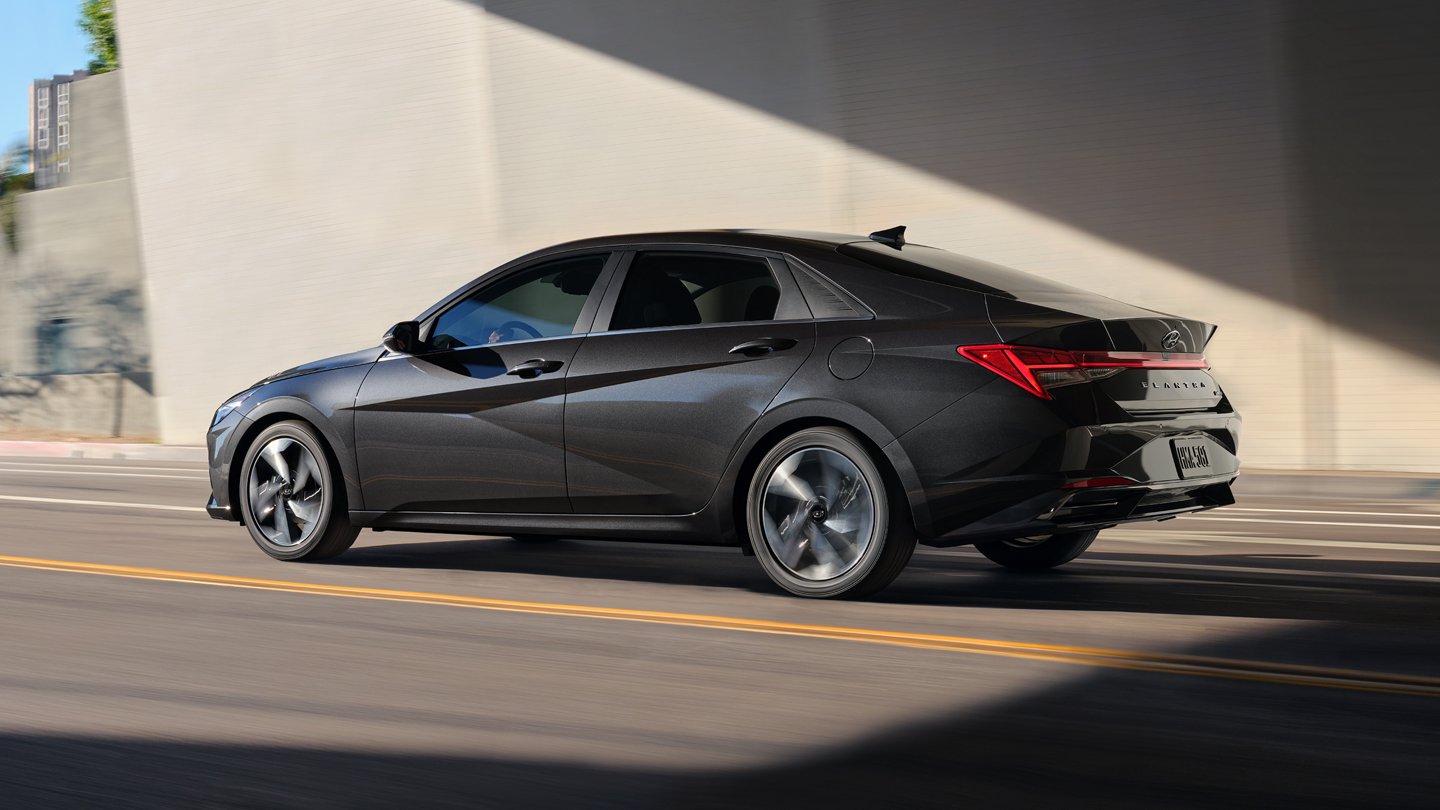 Make the most of every moment behind the wheel when you take home a 2021 Hyundai Elantra. This compact sedan is better than ever for the 2021 model year and you can explore the exciting features for yourself by making your way over to Hall Hyundai of Newport News.

Our Hyundai dealers can tell you all about how this sleek car beats competing models like the Toyota Corolla.
Power
One of the best things about choosing a compact sedan is that you can focus more on the pleasure of driving due to the lower weight of the car compared to other types of vehicles. And the best way to take advantage of this lower weight is to include ample power under the hood.
The starting 2.0-liter four-cylinder engine of the 2021 Hyundai Elantra offers plenty of pep to give you a fun experience when you press on the gas pedal, producing a spirited 147 horsepower and 132 lb-ft of torque.

On the other hand, the Toyota Corolla starts out with just a 1.8-liter four-cylinder engine that produces 139 horsepower and 126 lb-ft of torque.
Space
Despite weighing less than the Toyota Corolla, the Hyundai Elantra offers plenty of interior space, with a passenger volume of 99 cubic feet. Meanwhile, the Toyota Corolla falls significantly short of the Hyundai Elantra, only offering 89 cubic feet of passenger volume.
The Hyundai Elantra also manages to create more luggage room in the trunk as well, with 14.2 cubic feet of cargo volume compared to only 13.1 cubic feet of cargo volume in the Toyota Corolla.
Visit Our Dealership Today
Make your way over to our Hyundai dealership near Williamsburg today to test drive a 2021 Hyundai Elantra and to experience what makes it so unique.