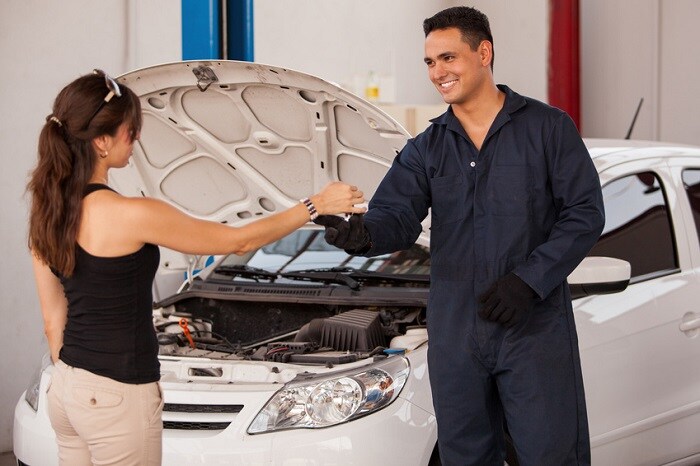 We all know how hot the summers can get and how cold the winters can get. While we can keep cool in nice air-conditioned places, your car doesn't have that luxury. This means that it's constantly being subjected to intense heat, dry air, and – if you don't have a garage – harsh rays from the sun. In order to keep your vehicle in good shape during the summer season, it's important to give it the right maintenance before the boiling weather arrives. This is why our Hyundai dealership put together a list of summer car care tips.
Check the Coolant
As you may be able to guess from its name, coolant helps keeps an engine cool. This is vital all the time, but especially when temperatures climb. If coolant isn't at the right level, this could lead to an overheated engine.
How's Your AC?
Speaking of staying cool, if you don't want to overheat yourself when driving, your AC system has to be in good condition. If you crank it up and barely feel a trickle of cold air, something isn't right, and it could be because the refrigerant is leaking out.
Don't Ignore the Wipers
Windshield wipers may not seem too important, but you'll quickly change your tune if you find yourself in a downpour and they stop working properly. In addition to rain, there's dust, dirt, and pollen to worry about. While we're at it, it's also a good idea to make sure you have enough wiper fluid.
Get the Maintenance You Need at Hall Hyundai
Other maintenance tasks we can take care of for you are battery inspections, oil changes, and tire inspections; both the battery and tires can be affected by hot temperatures, which is why they shouldn't be overlooked. This summer is expected to be a real hot one, which is why now is the perfect time to get your car in order with summer maintenance. If you're looking for "Hyundai service near me," you can count on the experts at Hall Hyundai Newport News.