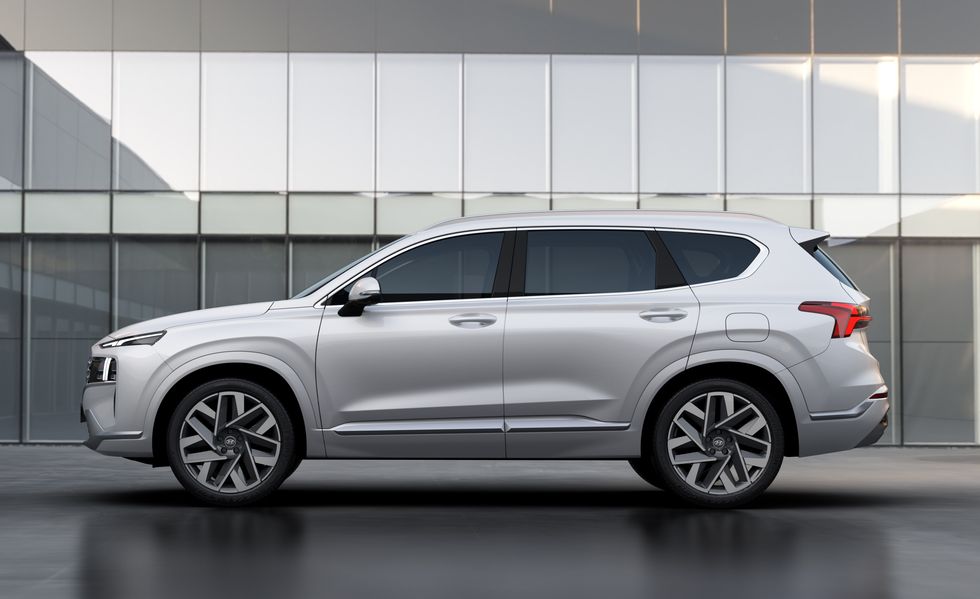 For years now, the Hyundai Santa Fe has been one of the best-selling SUVs on the market. This is due to a number of reasons, including reliability, fuel efficiency, and advanced features. The 2021 Hyundai Santa Fe aims to be better than ever with a range of new features, which we can't wait to explore with you here at Hall Hyundai Newport News!
New Powertrain Options
The 2021 Hyundai Santa Fe offer two different hybrid setups to choose from. One combines a 1.6-liter T-GDi (turbocharged gasoline direct injection) Smartstream engine, a 1.49 kWh lithium-ion polymer battery, and a 59-horsepower electric motor. This produces 226 horsepower altogether. A plug-in hybrid is also available, which utilizes that same 1.6-liter T-GDi Smartstream engine, along with an 89-horsepower electric motor powered by a 13.8 kWh lithium-ion polymer battery. It results in a total 261-horsepower output.
Better Handling and a Quieter Ride
In order to offer more agile handling, the fixed point for the steering arms on the 2021 Hyundai Santa Fe are now configured closer to the middle of the front wheels. The car also has a lower center of gravity. Plus, there are enhanced sound-absorbing materials, which ensures that every ride is as quiet as possible.
More Room for People and Cargo
The 2021 model is a little bigger than the 2020 Hyundai Santa Fe, and rear-seat passengers will especially appreciate this. There is now an extra 1.2 inches of legroom in the second row and an additional 1.6 inches in the third row. The cargo room has also increased, as the two-row model offers 22.3 cubic feet behind the back row. The three-row Hyundai Santa Fe features 20.1 cubic feet behind the rear seats.
Everybody at our Hyundai dealership serving Yorktown, VA is excited for the impending release of the 2021 Hyundai Santa Fe. Contact us today to learn more about what this new Hyundai SUV has in store the upcoming model year.