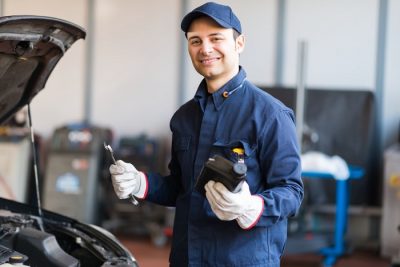 Getting the most out of your Hyundai driving experience largely relies on having the right Hyundai service center to go to for routine maintenance. The good news for you is that you can simply head back to where you got your new Hyundai car here at Hall Hyundai Newport News.

Whether you need major repairs or minor maintenance work, you can trust our team of professionals to take excellent care of your vehicle.
What Is the Difference Between Maintenance and Repair?
When you drive a Hyundai vehicle, you can expect to need to bring your car back to our shop for routine maintenance. This doesn't mean there's anything wrong with your vehicle, it simply means that you're taking proper care of your car. Every vehicle needs routine maintenance to drive smoothly and to avoid needing major repairs often.
If certain parts wear or get damaged and you need them replaced, you will need Hyundai repair. In these cases, our team will replace any broken parts with quality OEM parts in our service center.
Essential Hyundai Maintenance
The most frequent maintenance your car will need is an oil change, which is important for keeping your engine running smoothly and efficiently. Roughly every other time you get your oil changed, you should have your tires rotated, which optimizes grip and extends the life of your tires.
Another routine maintenance tasks you'll need to take care of is having your air and oil filters replaced. It's also important to consistently have your brakes checked and to keep track of when it will be time to change other essential car fluids, like your coolant and brake fluid.
You can take care of all of these and more by scheduling your service appointment at our Hyundai service center near Hampton.