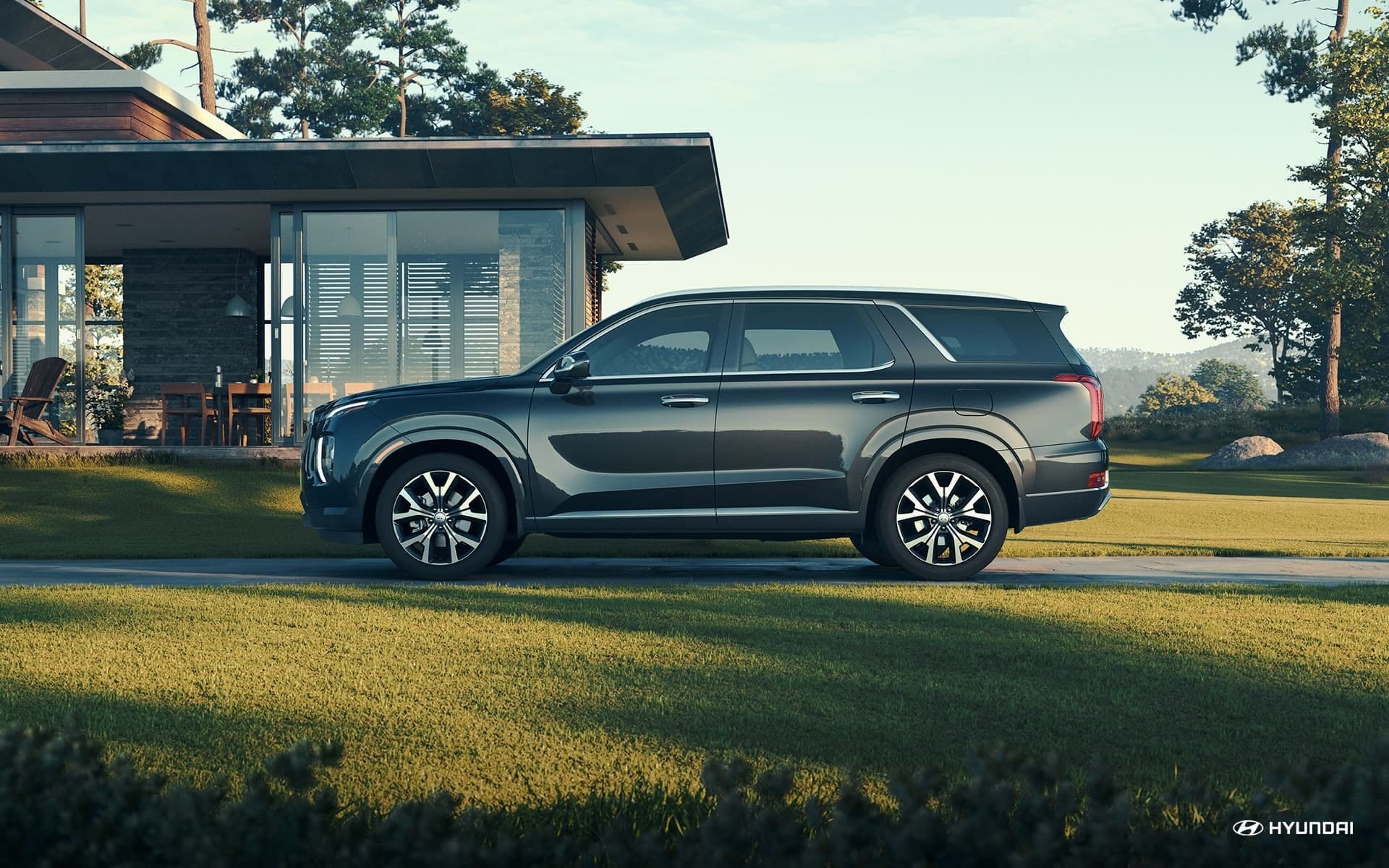 Consider your search for your next family SUV over. Here at Hall Hyundai Newport News, we are proud to offer the all-new 2020 Hyundai Palisade in our lineup of new Hyundai vehicles. This sleek and spacious three-row SUV offers interior comfort and a pleasant ride for up to eight passengers, making for the perfect road trip car. Visit our Hyundai dealership near Hampton, VA today to take it for a test drive and to see just how it beats out competing models, like the 2020 Honda Pilot.
Power
When you drive a three-row SUV designed to accommodate the whole family, you'll need a substantial level of? power to confidently move forward. The 2020 Hyundai Palisade delivers responsive acceleration thanks to the 291 horsepower 3.8L V6 engine. While the Honda Pilot features similar dimensions when it comes to size and space, it may feel a bit sluggish in comparison since it only offers 280 horsepower.
Passenger Volume
One of the main reasons to choose a three-row SUV is to pack in plenty of people with plenty of room to spare. The 2020 Hyundai Palisade leaves plenty of room for all eight passengers to stretch thanks to the interior passenger volume of 155 cubic feet. While the Honda Pilot also has three rows of seating, passengers may feel a bit more cramped since it only offers 153 cubic feet of passenger volume.
Cargo Space
In the same vein, you'll also be looking for lots of cargo room. The 2020 Hyundai Palisade pulls no punches, offering 86.4 cubic feet of total cargo space. Meanwhile, the 2020 Honda Pilot falls short, only offering 83.9 cubic feet of cargo volume.
Head over to our Hyundai dealership serving Williamsburg, VA today to find the perfect family SUV for you!