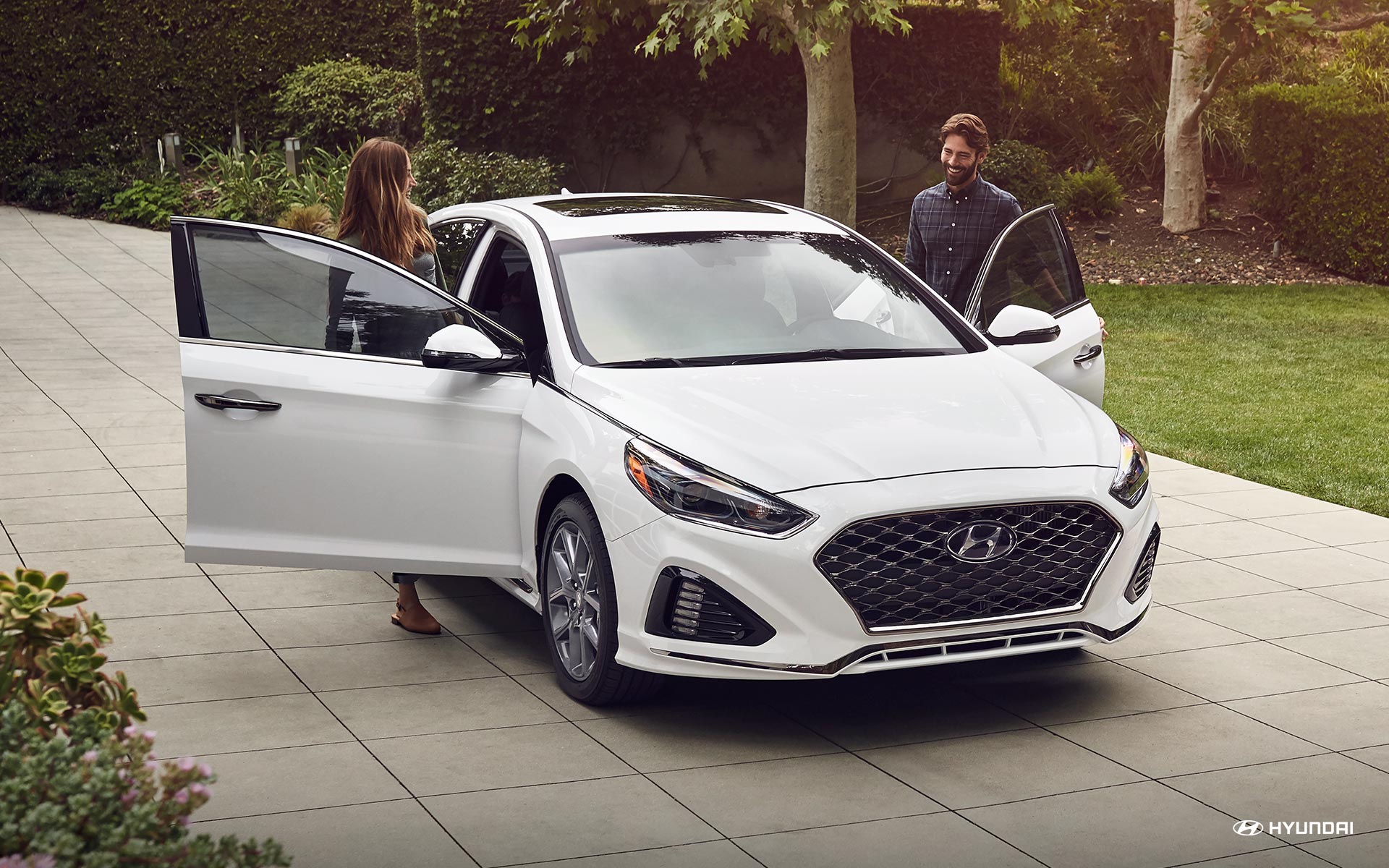 Here at Hall Hyundai Newport News, we always keep our customers updated on the newest Hyundai vehicles. Sometimes, we don't even have to wait for a new model year to see one of our favorite cars get an upgrade. The
2018 Hyundai Sonata
is already a stylish and spacious sedan, and now it's getting a midyear update in the form of multiple "+" editions.
These versions of the new Hyundai Sonata will offer a few more features, without raising prices. The SEL+ will add some new tech and luxury features that drivers will appreciate. If you want wireless charging technology for your phone, this model now offers it. You're also getting a new heated steering wheel, which is a nice bonus for the winter months.
The Sport+ version of this Hyundai sedan offers some new driving assistance tech. You'll find Lane Keeping Assist, Smart Cruise Control, and even Automatic Emergency Braking on this model. The Hyundai brand isn't done updating this vehicle yet. The 2018 Hyundai Sonata Limited can now be equipped with the Ultimate Package+. It offers all of these additional features, a panoramic sunroof, and some exterior upgrades that made it even sportier.
The 2018 Hyundai Sonata was already a good deal, and now these + trim levels are adding even more value. Many of them cost the same as the original trim level, while adding new features. By the Hyundai brand's estimates, each adds hundreds of dollars in value to an already impressive vehicle. You'll want to see these new options for yourself.
So if you're in the market for a capable, dependable sedan, visit our Hyundai dealership near Hampton, VA. We'll make it easy to learn more about the 2018 Hyundai Sonata or any of our other models. We look forward to assisting you with your car purchase!