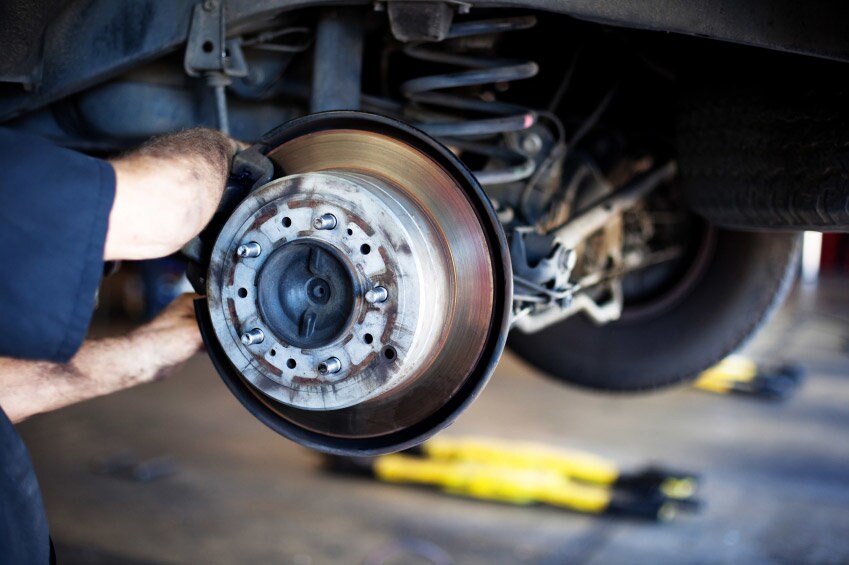 When you shop at Hall Hyundai Newport News, we make it easy to find the perfect car or crossover. We also make it easy to take great care of your vehicle in the years to come. That's because we're also a fully-equipped Hyundai service center. Our expert mechanics are able to check every part of your car, including the brakes, to make sure that it's running smoothly.
Most drivers don't have the skills needed to take care of their brakes all by themselves. That's because your brakes aren't just one part of your car. There's a whole system consisting of multiple parts that help your car slow down or stop when needed. There are brake pads, brake lines, and the master brake cylinder to think about. You need brake fluid as well. All of these things work in tandem to keep you safer on the road. We'll also look at parts like the calipers and brake rotors. Once we're sure that all of these parts are in top shape, you're ready to hit the road!
The technicians at our Hyundai service center can be relied on because they know your Hyundai car inside and out. When a mechanic knows your car well, the job is going to be done properly every time. We also use only OEM parts when we're fixing up your car. Generic parts may be cheaper, but they don't hold up when things get tough. At our service center you'll find technicians and parts that you can depend on.
So when you're looking for automotive expertise, visit our Hyundai dealership near Yorktown, VA. We're ready to help you with brake problems or any other maintenance. We hope to see you soon!